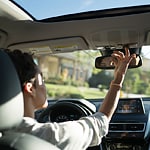 How does owning a Mitsubishi Mirage, Galant, or Outlander sound? For many shoppers, purchasing a popular Mitsubishi model seems like the right plan, but price concerns them. Purchasing a used model may not be their preference, either. Here's an option: look over the certified pre-owned Mitsubishi models at Valley Imports Mitsubishi.
Certified pre-owned vehicles must reach the company's qualification standards to receive approval. Models can't be more than six years old and possess less than 60,000 miles on the odometer. Even then, the vehicles must pass a 123-point inspection. Technicians determine if any parts require replacing or refurbishing.
Other guarantees take the CPO models beyond a typical used car offer. The vehicles come with warranty coverage and roadside assistance. Such benefits deliver additional financial benefits to owning a CPO Mitsubishi.
Our dealership in Fargo welcomes customers looking for a certified pre-owned Mitsubishi vehicle. Why not ask about going on a test drive this week?