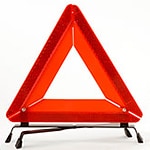 Valley Imports Mitsubishi knows that a roadside emergency is something no one wants to face. Unfortunately, every driver will likely encounter a breakdown at some point. There are a few things to remember if you want to stay safe.
When a breakdown occurs, try to guide your car to a safe area. Look for level ground that is well away from traffic. The area should be lighted if you break down at night. You can drive slowly on a rim for a very short distance if a tire is flat. If no suitable area exists, place triangles or reflectors to alert other drivers to your vehicle. Remove yourself from the area, find a safe place, and phone for assistance.
Your safety matters to us. We invite you to visit our dealership here in Fargo where we will be happy to share more safety tips. You can also call or visit us to schedule your next service appointment.